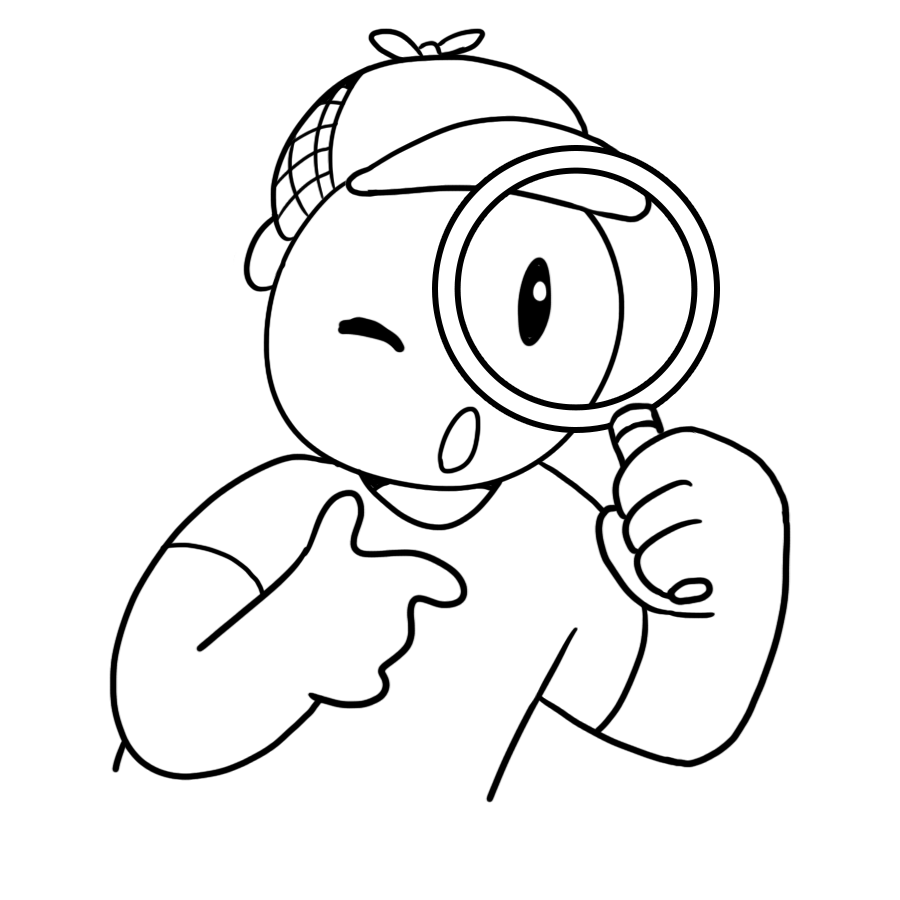 Alfred just brought more exciting news to the plaza very quickly. 
By a quick movement, the enemy will jeopardize six gunboats. 
Cautiously exploring the gulf of Zanzibar, we quickly moved closer to the jutting rocks. 
Dave quickly spotted the four women dozing in the jury box.
Ed specialized in the job of making very quaint wax toys.
Five or six of the big jet planes zoomed quickly by the tower. 
Grandpa is excitedly picking up the quartz and many big, valuable jewels of onyx.
Her new farmhand, who picked just six big quinces, proves strong but lazy.
I pack my box with five dozen jugs of red liquid.
Jolly chefs just made two inexpensive meals using quick-frozen julienned vegetables. 
Knowledge of just how to read cursive's amazing alphabet quickly brings many extra rewards.
Lorenzo called off his quick trip to go visit Mexico City, just because his mom told him the conquistadors were extinct.
Many big jackdaws quickly zipped over the fox pen. 
Now is the time for all brown dogs to jump quickly over the lazy lynx. 
One of the six women quietly gave back her prize to the judge. 
Paperwork that is just lazily left undone can very quickly cause more big trouble to exist.
Quietly paying attention to very hard questions and examples in math homework enables quick, amazing progress in a jiffy.
Rewarding young people's quite amazing curiosity and creativity on many subjects makes them excited.
Six big, juicy steaks sizzled in a pan as five workmen left the quarry. 
To maximize your pen skill, just work for improved basic techniques. 
"Uncopyrightable" is very justifiably known as quite the longest English word in existence that doesn't utilize any letter more than once.
Very quietly looking over some of the jazz club paperwork, he objected to the sax pieces.
William said that everything about his  jacket was in quite good condition, except for the zipper.
Xylophones, drums, saxophones, oboes, guitars, zithers, flutes, kalimbas, and a cello were just played very  quietly by the unusual band.
Yesterday we waved a quick goodbye to the six amazing fencing champions just near the village square.
Zucchini, cauliflower, squash, peppers, broccoli, and jicama were used in the quick-frozen vegetable dish.
ANSWERS FOR PRACTICE WORD LISTS: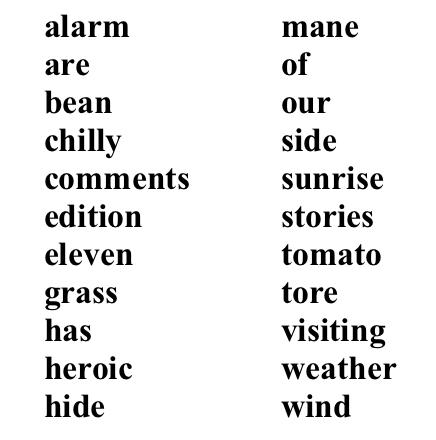 5 SENTENCES WITH THE WORDS OF THE 22-WORD LIST: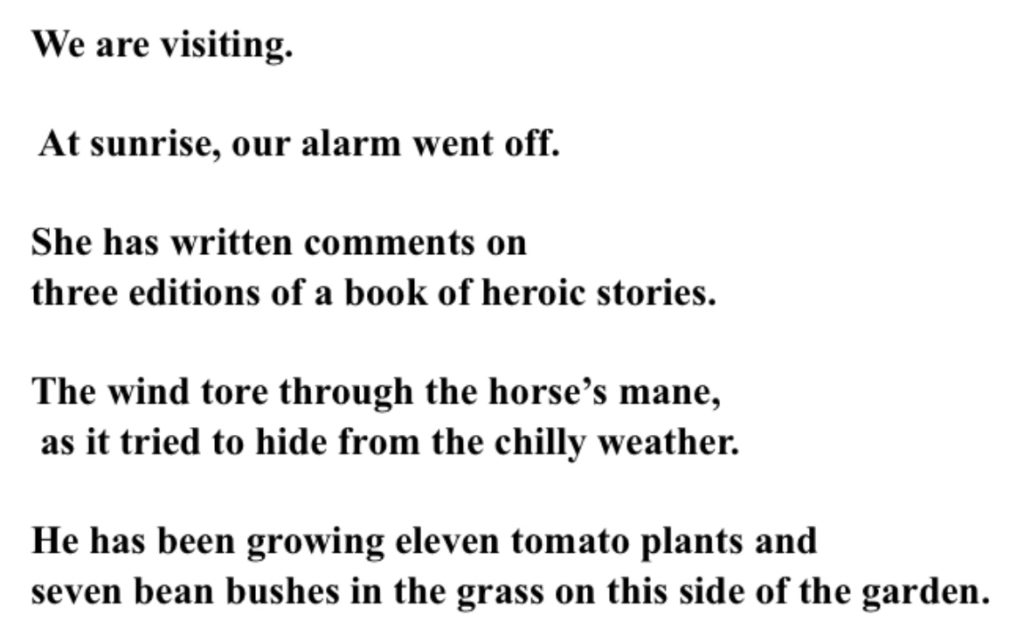 ANSWERS TO "CAN YOU READ THIS?" CHALLENGE:

/1/
a cat. it ate.
/2/
a cute cap. a deep cup.
/3/
we enjoyed watching. dive down now.
/4/
have a little milk. walk into the hall.
/5/
fancy cakes with soft bananas. a few apples on black plates.
/6/
a hard math quiz or exam. zero plus three isn't four or six.
/7/
Make Sure You Can Read And Understand Your Notes.
Remember What Your School Assignments Cover.
/8/
Have Fun Reading Each New Line.
Find Out How To Crack Every Example.
/9/
Go Jump Into Some Cool, Flowing Water.
I Am Going To Have Fun In June And July.
/10/
Thoughts Are Quick, Quiet Things.
They Can't Quite Be Trapped.