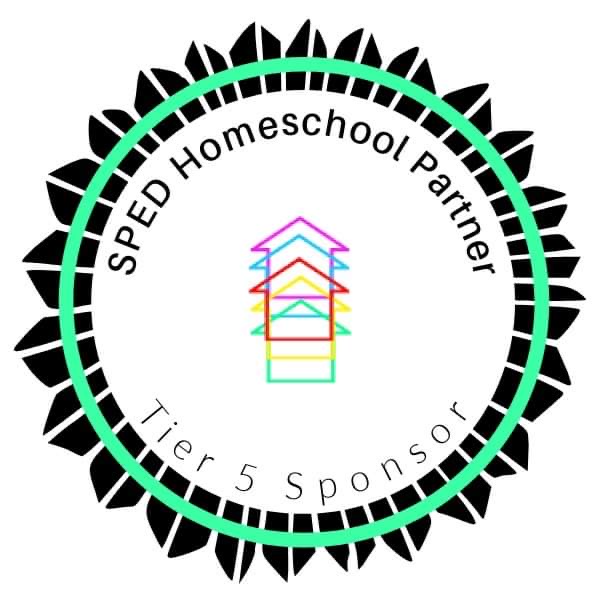 Praise for READ CURSIVE FAST from those who care about our handwriting …
Praise for READ CURSIVE FAST from handwriting program providers … 
Did you know? READ CURSIVE FAST is the only handwriting/literacy textbook which is publicly praised by the leaders of these competing companies:
Read Cursive Fast, by Kate Gladstone 

This straightforward book, with lots of white space, and short explanations, is great for helping a student who doesn't write cursive, but wants to be able to read it when necessary. Expertly written and easy to use. Especially helpful when dyslexia, CP, or autism interfere with writing. You can order it here:

 

READ CURSIVE FAST is also hailed by the creator of the "Size Matters" handwriting program: 
" … I definitely want to support you.  Your book is a clever and unique way of promoting cursive competence. … I applaud you for your entrepreneurial spirit.  Love that you got it published through National Autism Resources. … it is my pleasure to share a testimonial with you."

 
READ CURSIVE FAST is praised by the founder of a dyslexia-friendly remote-learning literacy program:
Review

READ CURSIVE FAST

Kate Gladstone, M.L.S.

READ CURSIVE FAST is an excellent practical guide that helps you to learn how to read any cursive text.

Even 100 years ago, all children were taught the ability to write in beautifully slanted cursive handwriting in schools. Today, a lot has changed.

And I know, from my own experience, that cursive causes the most significant difficulty and often becomes a barrier to reading—all because there are almost endless variations of lettering in this kind of writing, and the boundaries of some graphic characters are blurred. Further, the less the writer controls the calligraphic quality of his cursive, the more likely he is to write unreadable letters.

Kate Gladstone has written a book that helps students achieve automaticity in decoding cursive in a short time.

The author teaches us to find letters in continuous intricate patterns of curls. Each lesson contains an explanation of writing rules in simple language, supported by accessible examples, and practice exercises.

The book is well structured. Starting with simple individual letters and words, we realize, by the end of the book, that we can read documents from about 200 years ago.

This is amazing!

The ability to read cursive text significantly expands learning opportunities. READ CURSIVE FAST is an easy and enjoyable way to master this skill.

Olga Shemyakina,



From an occupational therapist specializing in handwriting interventions:
Read Cursive Fast is an excellent resource for students,  educators, and OTs.  I appreciated the simple layout, making it easy to read and comprehend.  The code-crackers provide readers with an excellent visual.  I enjoyed learning the history of the evolution of cursive writing.




Kelli Fetter

Handwriting Instructional Specialist, 

and mother of a child diagnosed with dyslexia and dysgraphia. 
A LIFE COACH OFFERS VIVID PRAISE:
Improving Communication, One Barrier at a Time

I've been thinking a great deal recently about the barriers individuals sometimes face in communication. I know from work with my life coaching clients that unrecognized or small obstacles can accumulate to form bigger or insurmountable problems for some individuals–autistic or not! Kate Gladstone's book, READ CURSIVE FAST, intrigued me with its notion that the ability to read cursive writing might be one such barrier. I was curious about Gladstone's book as a teaching tool, and I was very favorably impressed with what I saw. Gladstone takes a systematic approach to the alphabet. She structures her instruction so that the reader can quickly experience success, then build upon that success. Her letter groupings are logical and clearly explained. A progress bar at the beginning of each chapter offers extra encouragement to the reader who can visually track how quickly they are speeding toward mastery. Writing with a warm, engaging style (and a bit of humor), Gladstone is a very encouraging and far-from-boring teacher. The book has a clear and inviting graphic layout, without overwhelming the reader with too much text. I like the way she uses bold ink to trace the code embedded within each of her sample letters. Clear arrows and identifying labels help the reader see the distinguishing features she is describing. Although already a reader of cursive handwriting myself, I found it very useful to learn some of the reasons behind some of the more difficult letters to decipher–especially those in old cursive manuscripts. If learning how to read cursive would help remove a barrier to your own ability to communicate, I highly recommend Gladstone's effective, non-intimidating guide! —

Specialized Life/College/Career Coach

 
ADDED PRAISE FOR READ CURSIVE FAST —
This will be an amazing resource. 


        — Jonathan Dubay
"This book makes reading cursive perfectly simple." 


       

— Fiona, age 18
"I like the way you build with knowing some letters and give practice before moving onto new letters. … really did a great job generalizing the information given to be able to read cursive for the first time ever. I look forward to him mastering all the letters in cursive."
                  — Jeniver Boyer
                        Certified teacher and homeschooling mom



"I found your book especially interesting! It's especially helpful when you include actual handwriting samples. This creates the experience of trying to read the cursive, and trying to acclimate to the individual's handwriting style. … Letters that are confusing for me are the uppercase Q, G, J, I, and T. Lowercase letters that are confusing for me are z, r, and f. So your discussions of the origins of how these letters came to be written in cursive, as well as your examples of the different ways in which people currently write those letters, are very helpful. Thank you!"

          — Nora Kobos

              Human Resources Professional and mother of two
"Love the book! Fantastic! Great engaging examples for kids aged 10, I would guess, and above. I enjoyed it. I enjoyed the history of the letters, as well as the information given about the background ."

          —  Alisa Brown

             Mother of six children
"Overall, we really enjoyed this book. Wyatt (age 11, 6th grade) had fun with it and did really well.  My daughter Elsha (age 7, 1st grade) had no problems reading the cursive words in the first few chapters.  Wyatt completed the entire book with me.  He liked the code-cracker graphics; he thought they were very useful.  He enjoyed the stories chapter .  … He did a good job with the Declaration of Independence. Wyatt really seemed to get a lot from reading the book, and it was fun reading it with him and seeing his progress.  The book is well organized, has a good pace, and I like that it provides historical context and vocabulary for understanding letter forms.  I think the approach of 'handwriting detective' is a good one because, as Wyatt learned quickly in the historical documents chapter, a lot of cursive reading is deciphering the nuances of every writer. I would definitely be interested in ordering a copy of the book when it's published.  Elsha is the more writing-inclined of the two and I think she would enjoy it immensely in a year or two.  I know a teacher or two who would be very interested in this type of book. Hope this feedback is useful.  Thanks for the opportunity to do this!  We both found it enjoyable and rewarding."

             — Myles Miller


                   Father of 2
                   Member of the handwriting improvement group  "Rock Your Handwriting"
"The inclusion of the history of each letterform is, in my opinion, an enhancement (excellent touch) that your readers will appreciate. Many of the kiddos and adults I have worked with have asked about the origins of certain letterforms and I think that this will be very popular. The 'Stop and Think' questions for readers to reflect and respond are extremely important well written. The chapter on reading historical documents pulls this whole book together. As you well know, and we have often discussed, the ability to read primary source documents is the major reason many people (although not all educators) cite for teaching cursive writing. You have provided an excellent foundation, within this chapter, for students in grade 4 and up to 'decipher' the materials required for today's social studies classes."

            — Kathleen Wright

                  Founder and Executive Director of

                 Workshop Presenter

                 Independent

 Educational Consultant 

                and mother of two 
"I really liked how your book shows common patterns used for specific letters, and how it provides specific tips/tricks for identifying different letters. I also appreciated how the book provided single practice words to read with the code-crackers outlined on the following pages. Another thing I like is how you started out with commonly used fundamental letters and build up from there. The layout was nice and easy to follow along. It was especially nice to have an index where you can skip around between different chapters. I specifically struggle with f and z, so this was helpful for me."

          — Renee, age 23, who has struggled with reading cursive.
"This book is similar to the teaching I had as a young child to learn cursive writing. It will help a child to improve both their penmanship and abilities to read cursive."

                    Author
"Kate, this is so wonderful!! I was so elated to study your work. I think it might even help me do better with my own handwriting. I can't express how much this book means to me and how well it is done. You are a jewel, a diamond in the rough in teaching an explaining cursive. As I told you earlier, I am a Co-Director for a Family History Center and teach genealogy to those of all walks of life. I do this free, with no charge, and teach every day. This will help me teach the young adults (who are of the digital age) about reading cursive in genealogy, if I may have your permission to do so. I will give you all the credit as I teach them. I would love to see you produce another book on old English writing! Gothic as well would be fantastic….With that said, I also want to Thank You for all your hard work in putting this book together. It is very much appreciated. Blessings to you and yours."


                — Cher Camacho

                    C

o-Director
"A very easy read and a simple four-step process make it easy for students and adults to learn how to read cursive. Subtly, Gladstone is also teaching how to write cursive too. The explanation of the script from the Declaration of Independence was very enriching."

                 — Cheri Dotterer, MS, OTR/L

                     Dysgraphia Specialist and OT Advisory Board Member of 

 
"Dear Kate,

I was simply thrilled when I read all the way through Read Cursive Fast. There is a great need for your excellent book. When I taught Junior High Spanish 14 years ago, I was not prepared for the groans that went up when I started writing my excellent cursive on the chalkboard. Most of my students were simply incapable of reading cursive …

Many of the students insisted that it was impossible for them to learn to read cursive since they had never even once seen it or written any during their elementary career. … 

It broke my heart to think of how handicapped these students were when it comes to doing independent research involving the handwriting of  previous generations. 

… This will make a good Christmas present for the countless folk in America who would like to learn to read cursive, plus it just contains a lot of well-researched and carefully organized interesting and useful information.

… Few can write or read cursive since the schools have neglected to teach this vital skill.

I am delighted to wholeheartedly recommend Kate Gladstone's highly informative and exciting new book, Read Cursive Fast. … 

Kate's book lives up to its title. She presents in crystal-clear detail every aspect of cursive handwriting. This is THE BOOK that can teach ANYONE to read cursive in its various forms very quickly and painlessly.

Kate Gladstone's Read Cursive Fast is indeed a Book for Our Times!

…  

I would like to congratulate you on a real masterpiece covering all the basis in a most helpful manner. 

…

I wish wide use for you book. It is truly a

Book for Our Times

. It has the potential to help a lot of people. 

And it is just plain fun!!!

Sincerely 
Don Potter
"Read Cursive Fast  

is well laid out, comprehensive, and fun to use! Kate has subtly made people look at their handwriting by showing them how to

read

 cursive!"
        — Frank Limper, 
and authorized reseller of 
 Tweets from Frank
Frank sells READ CURSIVE FAST in Federalist Pen's
where you will also find other resources
for handwriting and calligraphy.
" … Can you learn to read cursive if you cannot write it? This is the mission of Kate Gladstone's new book: Read Cursive Fast. … Using a method of teaching that is gradual and painless, author Kate Gladstone guides the reader through letter recognition, to texts that become progressively more difficult to read, to fluency in cursive reading.

I highly recommend this book to homeschoolers, college students or anyone who wants to investigate the past."
"…if you ever need a gift idea for a young person—an out-of-the-ordinary and very touching gift idea—then consider giving them a letter you wrote in cursive[,] along with a copy of this book."

_____________________
_____________________
OTHER PUBLISHED REVIEWS:
Cursive is unknown—that is how we can describe the situation that has arisen in many countries, where cursive script has been set aside because it is no longer considered indispensable. In fact, many countries have decided to teach it only in elementary school, or even not to teach it at all. Today, as a result, more and more adults and teenagers are no longer able to write cursive, and in particular they are no longer able to read it. … For such cases, rescue has now arrived—the book Read Cursive Fast by Kate Gladstone. In its 139 pages, Kate uses a step-by-step system, full of original letters and documents, to teach cursive reading and recognition. The techniques in Read Cursive Fast have been successful with children, teenagers, and adults with and without disabilities. In sum: with Read Cursive Fast, anyone can learn to read cursive: thereby improving personal, social, and business relationships.… Read Cursive Fast is the result of all the experience that Kate has acquired over decades directly in the field, and that she has now decided to make available to everyone, creating this wonderful book.
"The book's aim is to help people who struggle to read 'joined up' writing. … the format of the book is certainly clear and easy to follow. Groups of letters are discussed in the characteristics identified [,] after which students are encouraged to read those letters in various words when written in a cursive script (an invaluable ability). There is an interesting explanation of why uppercase and lowercase are so called. … Kate evidently wants people to be able to read cursive handwriting even in its worst forms…."
        

— Writing Matters: The Journal of the Society for Italic Handwriting, Summer 2021.
_____________________
PRAISE FROM USERS OVERSEAS …
Thanks again for the great book! I've almost finished reading it. 
 I'm looking forward to presenting my next teacher training — I'll show the book there!                               
"This book is awesome. It's so important for every student and teacher."

                                     —
Inarm Osborn
Supporting autistic people into employment
_____________________
_____________________
_____________________
MEDIA PRAISE:

On Twitter, a fan says she's buying READ CURSIVE FAST as Christmas gifts …
   … And another fan recommends it to learners:

.
Loving grandmother Laneece Morgan bought READ CURSIVE FAST for her granddaughter Maylei, who begged to improve her cursive reading skills. After receiving two copies (one autographed), the grandmother reports:
Maylei has received both books!  She has already started working with what she is reading.  This kid LOVES TO LEARN!

Miss Maylei is over the top thrilled with the signed copy and note you wrote!

We will find a very deserving source to donate the unsigned copy.


Thank you from both of us. You are a very kind and giving person.

— Laneece Morgan

      Fayette, Alabama

       Southern mother, grandmother, and country road traveler

 
Easy to Read, but NOT Dumbed Down

Read Cursive Fast

uses short sentences, short paragraphs, and lots of white space. It's super-easy to read. However,  it is not simplistic. The book explores the history of letter forms. It discusses the reasons we've come to write as we do. This information is extremely helpful for bright students who need to know why.

I'm Adding

Read Cursive Fast

to My Tool Kit!

I was impressed to see that Temple Grandin recommended the book. I appreciated Gladstone's careful step-by-step approach. Mostly I admire her for separating reading from writing. Highly recommended for parents, teachers, or tutors who have students who want to read cursive.
A homeschooling mother of twins finds her quest answered at last: 
I looked far and wide to find a book that contains lessons for reading cursive — not writing it. My twins are 10 years old and curious to read old texts from their ancestors and holiday cards from grandparents. I was a public school teacher for 10 years and sad to see that cursive is no longer taught in many classrooms. Today I homeschool, and I want to change that for my little homeschool classroom of two (my own children)! One of my kids is dyslexic (and with that, comes his curiosity for learning things out of the ordinary) and my other child loves to decode challenges. This book will give them both a foundation to build upon! Thank you, Kate! You have provided something very much overdue to our society!

 

                          

– Amy P.

                            

(Homeschooling mom to twins)
Every school should assign this book.

— A. Lizard (@alizardx)
For context:
Also seen on Twitter:
Today I finished reading "Read Cursive Fast" by @KateGladstone. Before reading this book, I was about 95% unable to read cursive at ALL. While I feel I may need to go over and do the exercises again, it was immensely helpful. The book itself is written in plain language, and

that was something I received very well. It speaks to the nature of including those with reading struggles in general, and I felt like that was an important aspect. My needing to go through it again is entirely because of my own disability and attention issues, not at all the fault of the book itself.

The margins and the letter spacing were easy on my own eyes, though I do not have any specified font detection issues, I often find books and signs hard to read, due to fonts/spacing. I had no issues with that in this book. It's somewhat like a book you may have used to learn print letters in primary school in that it gives you examples and then exercises to help you get a grasp on the thing that was just taught. On top of all of that, the instruction made sense! (even to my autistic — and, at this point, anti-cursive— brain). Instructions and examples were clear and useful. Another important thing to note is that it does not appear to talk down to the reader. I was concerned as some "adult learning" books unconsciously infantilize (etc.) the reader, and this one does not, in my opinion.

At the end of the book, I was able to read cursive much more clearly and efficiently. I even tested myself on some writing outside of the book and was a little amazed, to be honest. It made cursive seem much less difficult. I would certainly recommend giving it a try if you struggle with cursive in any capacity. You even have the option of cutting out a cute achievement award at the end of the book. I would say I went from 2% readability to as much as 80% this time. It's a great resource.

— Taj Moses (tweeting as @SatelliteStardrop) is a proud and active member of the disabilities service and advocacy site THE WHOLE PERSON, and self-describes as follows:

"Autistic adult, self-advocate, a person with communication difficulties, an artist, and interested in cursive just because being unable to read cursive was limiting me enough that I was searching for solutions, since cursive is still so often used."
_____________________
_____________________